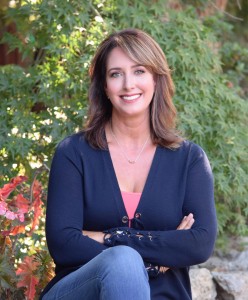 Join the Sacramento Press Club on April 20 as we announce and honor the winners of our 2nd Annual SPC Journalism Awards. KCRA anchor and Sacramento Press Club volunteer Edie Lambert will host the virtual celebration, streaming live on our Facebook page. She will be joined by special guests, including past recipients of SPC's annual student journalism scholarships. Finalists and sponsors are invited to a live watch party at Urban Roots Brewing in Sacramento starting at 5 p.m. Proceeds from the event will benefit the scholarship program.
April 20, 2022, 5:30-7 p.m.
Streamed on the SPC Facebook Page
Live watch party at Urban Roots Brewery
SPC's awards contest will honor the best California journalism of 2021 focused on state politics and policy. Our panel of distinguished judges will choose winners in 18 categories: Journalist of the Year, Courage in Journalism, Impact in Journalism, Coverage of the California Recall, Daily Capitol Beat Reporting, Capitol Enterprise Reporting, Business/Labor Reporting, Education Reporting, Housing/Homelessness Reporting, Public Health Reporting, Environmental Reporting, Reporting on Racial Justice, Best Broadcast Interview, Commentary, Spanish Language Journalism and three Photography awards – Spot News, Features and California Recall.
Thank you to our sponsors:
Sponsorship Opportunities
$5,000 "Feature" Level

Speaking role in event program
Dedicated SPC social media post
Logo included on event's virtual background
Scrolling banner on event website page
Featured in social media posts
Opportunity to be exclusive sponsor of a future SPC event
Four tickets to watch party at Urban Roots
$2,500 "Lede" Level

Verbally recognized during event
Dedicated SPC social media post
Logo included on event's virtual background
Scrolling banner on event website page
Featured in social media posts
Four tickets to watch party at Urban Roots
$1,000 "Byline" Level

Included on scrolling list of sponsors during event
Dedicated SPC social media post
Four tickets to watch party at Urban Roots
$500 "Scoop" Level

Included on scrolling list of sponsors during event
Two tickets to watch party at Urban Roots
$500 "SPC50+" Level

SPC50 members who contribute $500 will receive the $1,000 "Byline" Level benefits
Included on scrolling list of sponsors during event
Dedicated SPC social media post
Two tickets to watch party at Urban Roots
$100 "Member" Level

For members who want to do something extra for SPC
Two tickets to watch party at Urban Roots
For more information and to make a sponsorship commitment, please contact any of the following Sacramento Press Club board members:
Nicole Evans Kasabian – nevans@nkestrategies.com
Roger Salazar – rsalazar@alzamedia.com
Matt Mahon – matt@lucaspublicaffairs.com
Dan Smith – dsmith@visitcalifornia.com
Allen Young – allenmyoung@gmail.com
As a 501(c)3 organization, contributions to the Sacramento Press Club are tax deductible.  EIN 94-2802295